I haven't done one of these in a while and I need a few funny quips to lighten up my day. I have a lot going on right now but I have not forgotten about you, faithful blog readers, have plenty of posts coming up before I leave for Florida next Friday for a 3-month internship.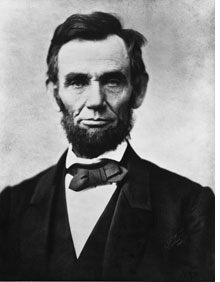 "If you look for the bad in people expecting to find it, you surely will."
"No man has a good enough memory to be a successful liar."
"A house divided against itself cannot stand."
"I don't like that man. I must get to know him better."
"Always bear in mind that your own resolution to succeed is more important than any one thing."
"If I had eight hours to chop down a tree, I'd spend six hours sharpening my ax."
"Most folks are about as happy as they make their minds up to be.
"In the end, it's not the years in your life that count. It's the life in your years."