Oh, you don't know who

Anaïs Nin

is? Me neither. Well, at least I didn't until I saw this great post on The Positivity Blog about some of her greatest sayings and quotes. I like her gumption!
From TPB: Back in the 20th century there lived a writer in France and the US who had one of my favorite names of all time. Anaïs Nin was a writer of journals that spanned over many decades and presented her view of her personal life and relationships. She was also one of the most critically celebrated writers of erotica.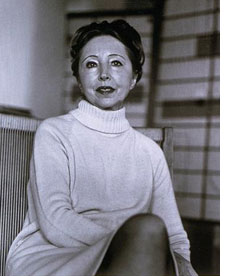 "Life shrinks or expands in proportion to one's courage."
"And the day came when the risk to remain tight in a bud was more painful than the risk it took to blossom."


"How wrong it is for a woman to expect man to build the world she wants, rather than set out to create it herself."
"I postpone death by living, by suffering, by error, by risking, by giving, by losing."
"We don't see things as they are, we see them as we are."